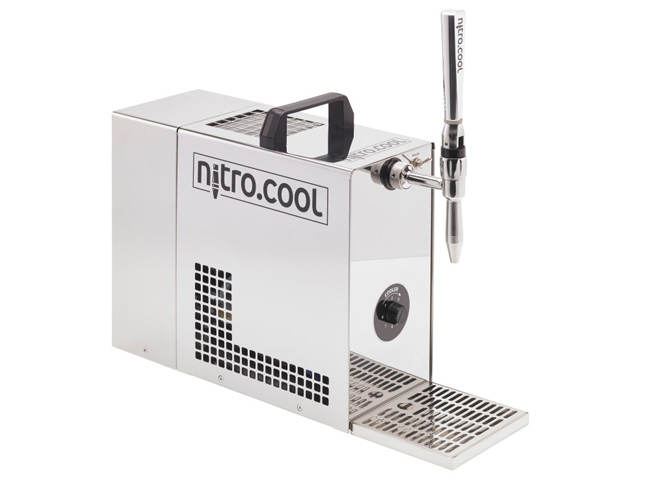 Nitro-Dispenser 1-Tap
Technical data
Voltage & frequency: 230V/50Hz; 115V/60Hz; 220V/60Hz

Dimensions (width/height/depth): 17.0 / 51.5 / 55.0 cm

Weight: 18,6 kg

Cooler: Dry cooler

Refrigerant: R134a

(R290 in preparation)

Cooling power: 1/8 PS (250 kcal/h)

Nitro gas: Filtered compressed air or nitrogen

Flowrate

:

0.6 l/min

Target temperature 5°C

(adjustable)
USPs
No external nitrogen gas supply required

because micro-filtered compressed air is used as nitro gas.

Compact design that requires little counter width

Easy operation and maintenance

Nitro switch directly next to the tap for changing between nitro and non-nitro beverages

Compact and with fine pores crema quality

Excellent hygiene and cleanability

The scope of delivery includes 5l cleaning or product & cleaning container with a ball-lock coupler.

Connection of different container systems is possible. E.g. Bag-In-Box / Canister / Keg / Keykeg (Only ball-lock couplers are included by default)

Complete certification

through

testing institutes

Adjustable and reproducible gas dosing

Individualization possible (adhesive foil / magnetic foil, laser engraving)

2 years warranty
Accessory options
Nitro-Trolley System

s

for catering

events

or presentations of all kinds.

5 / 11 / 20l canister and 10l Bag-In-Box solution
Dispensing tower extension kit
Gas dosing meter

Mini refrigerators

Shortly we will offer a substanding-mixing device. This means that the current machine can also be "equipped" with coffee concentrates.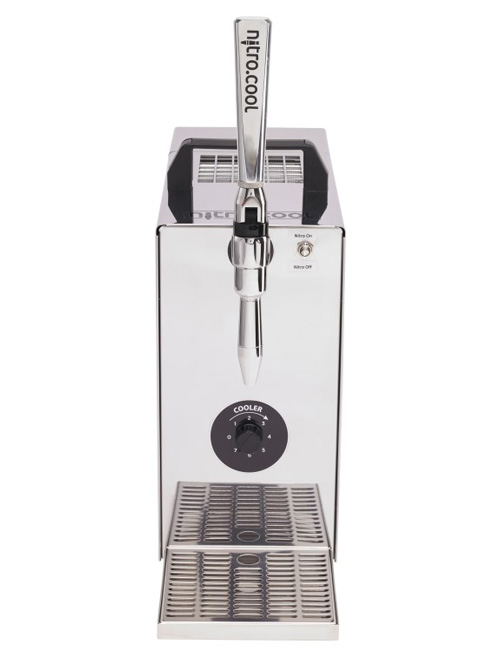 Nitro-Dispenser 1-Tap