Dispensing tower extension kit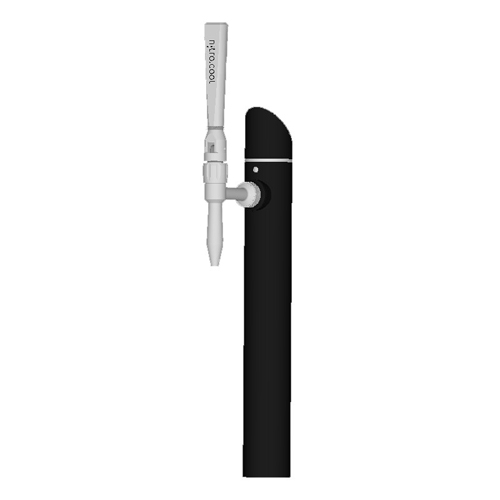 With this extension kit, the Nitro Dispenser becomes an under-counter device and the tapping takes place via a dispense tower. The tap of the Dispenser can be used at the tower tap.
The conversion takes place simply in four steps.
Simply unscrew the tap from the dispenser.

Screw the tap adapter onto the dispenser.

Connect the tower tube to the adapter.

Attach the tap from the dispenser onto the dispensing tower.
The connection kit will be available from February 2019 on.
Dispensing tower extension kit